Grommet Surf
In the summers our school runs the Quiksilver and Roxy Surf Camps for Hawaii.  We also teach the stoke of surfing to young grommets all year round.  This week we had Tatum come into the shop.  She was eating with her family up at Lulu's Waikiki Surf Club and one of the staff recommended our school.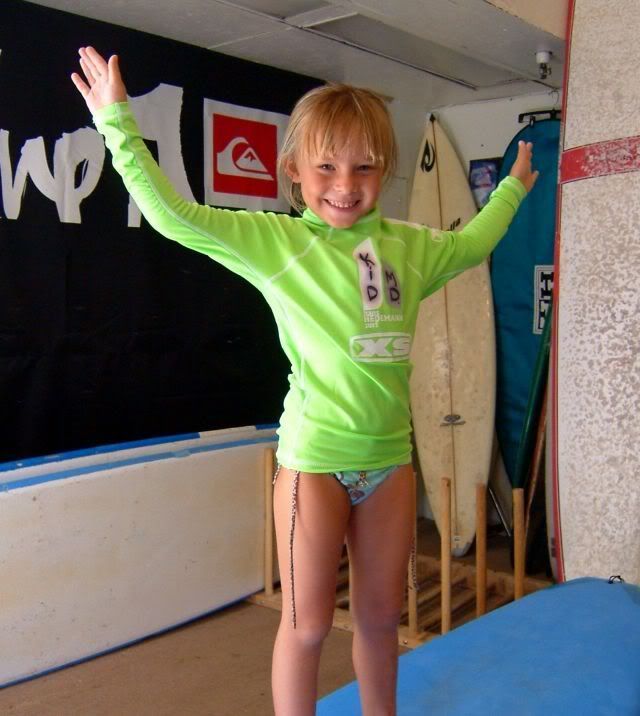 She went out on a private lessons with one of our star instructors, Sam.  She did amazing and had so much fun she is coming back on Thursday.  (WARNING : In case you didn't know, surfing is addicting.)
What a CUTE nose.  These pictures do not do justice to what a cutie pie Tatum is in real life.  Her smile was 3 times bigger after her lesson with Sam. 
Tatum will be 6 at the end of this month, yet she was tough enough to challenge the playful waves on her own surfboard.   Sometimes we take children Tatum's age out Tandem on the same board as the instructor.  That way the kids are never floating off on their own and they do not get too tired paddleing the boards.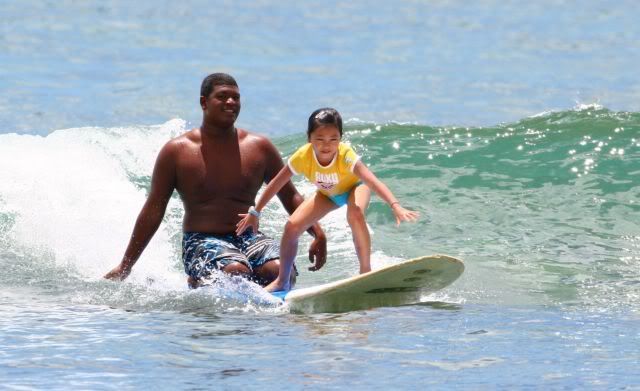 And other times they charge on their own: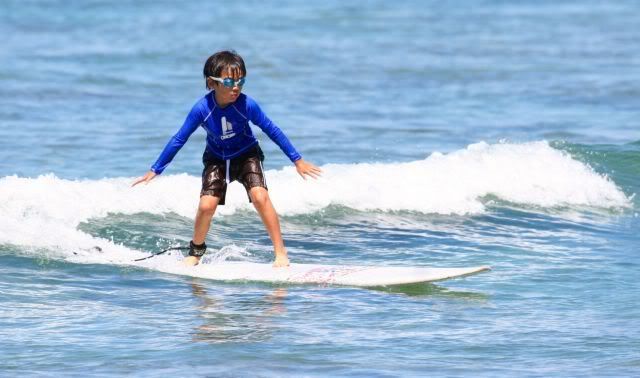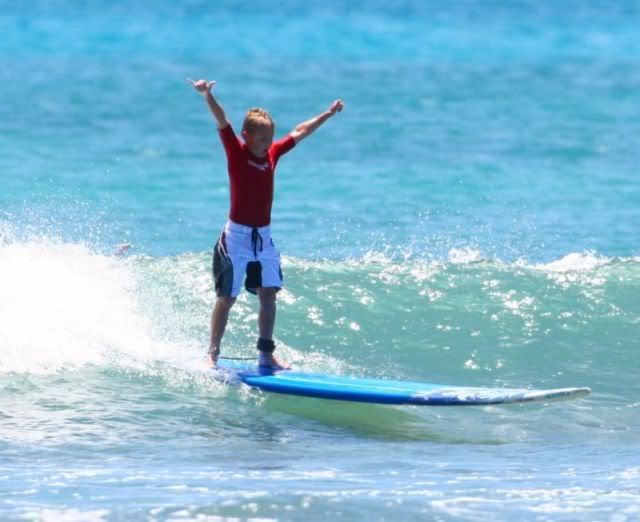 Find the Grommet in you, no matter what your age…. Come SURFING !!!!
in